In Memory
Paul Graham VIEW PROFILE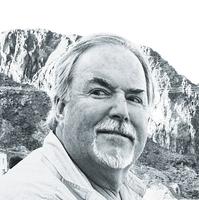 Paul Michael Graham Redding, CA August 30, 1952 - October 21, 2015 It is with much sadness that we announce the passing of Paul Michael Graham, loving son, father, husband, brother, and uncle. He was 63 years old and a current resident of Redding, CA. He was born and raised in Millbrae, CA., and he attended and played football at College of San Mateo and San Jose State. Paul leaves behind his two sons, Kevin Michael Graham and Scott Thomas Corey Graham, and their mother, Kelly Ann Graham. Paul honorably served as a deputy for the Santa Clara County Sheriff's Department for over 20 years. He served in the Detention/Corrections, Patrol, Detectives, and Courts Division. While working Westside Patrol, he was essential in the development of the first Santa Clara County Police Motorcycle Riding Skills Competition, and the first Sheriff's Vehicle Inspection Program. Paul was honored by the San Jose Exchange Club for his service to the community with the "Blue and Gold Wounded in Service Award". During his career, he also received numerous letters of gratitude and commendation from citizens as well as other law enforcement personnel. He was passionate about auto mechanics. In his early years, Paul learned auto mechanics, working on a race team in the pit crew. Family and friends could always rely on Paul for help with vehicle repair. He was a sports enthusiast, holding season tickets for the SF 49ers and SF Giants. Paul had recently relocated to Redding, where he had family and made many new friends. He enjoyed daily bicycle rides, logging over 6k miles last year. He was a kind man with a big heart. Rest in peace, Paul.
https://www.legacy.com/obituaries/redding/obituary.aspx?pid=176296683
Click here to see Paul's last Profile entry.